Looks like the fine folks at the Raspberry Pi foundation have a nice little surprise for Raspberry Pi users. They've added some new features to their boot configuration utility raspi-config. From the summary at Raspberry Pi Spy, there are four new boot options in the raspi-config settings:
It will allow you to set the following boot options :

Console Text console, requiring user to login
Console Autologin Text console, automatically logged in as 'pi' user
Desktop Desktop GUI, requiring user to login
Desktop Autologin Desktop GUI, automatically logged in as 'pi' user
One of the nice surprises is the updated configuration tool now includes a GUI version.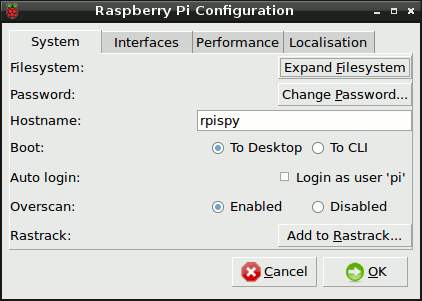 To get the latest version of raspi-config, you'll need to make sure your RPi has an internet connection. Once you get an internet connection, just run the update command - sudo upgrade raspi-config. Your RPi will download and install the new boot configuration utility.
Credit: Screenshot from Raspberry Pi Spy