When I started thinking about going iPad only, I knew typing only on the screen keyboard was not going to be an option. My previous iPad was a Clam Case keyboard case and I knew I wanted something similar again. While the first Clam Case took it's share of beatings,3 the battery eventually borked, and it had a few flaws I didn't want to work around again.
When I bought the iPad I looked at the available hard sided keyboard cases. The first one I tried was the Zagg Folio.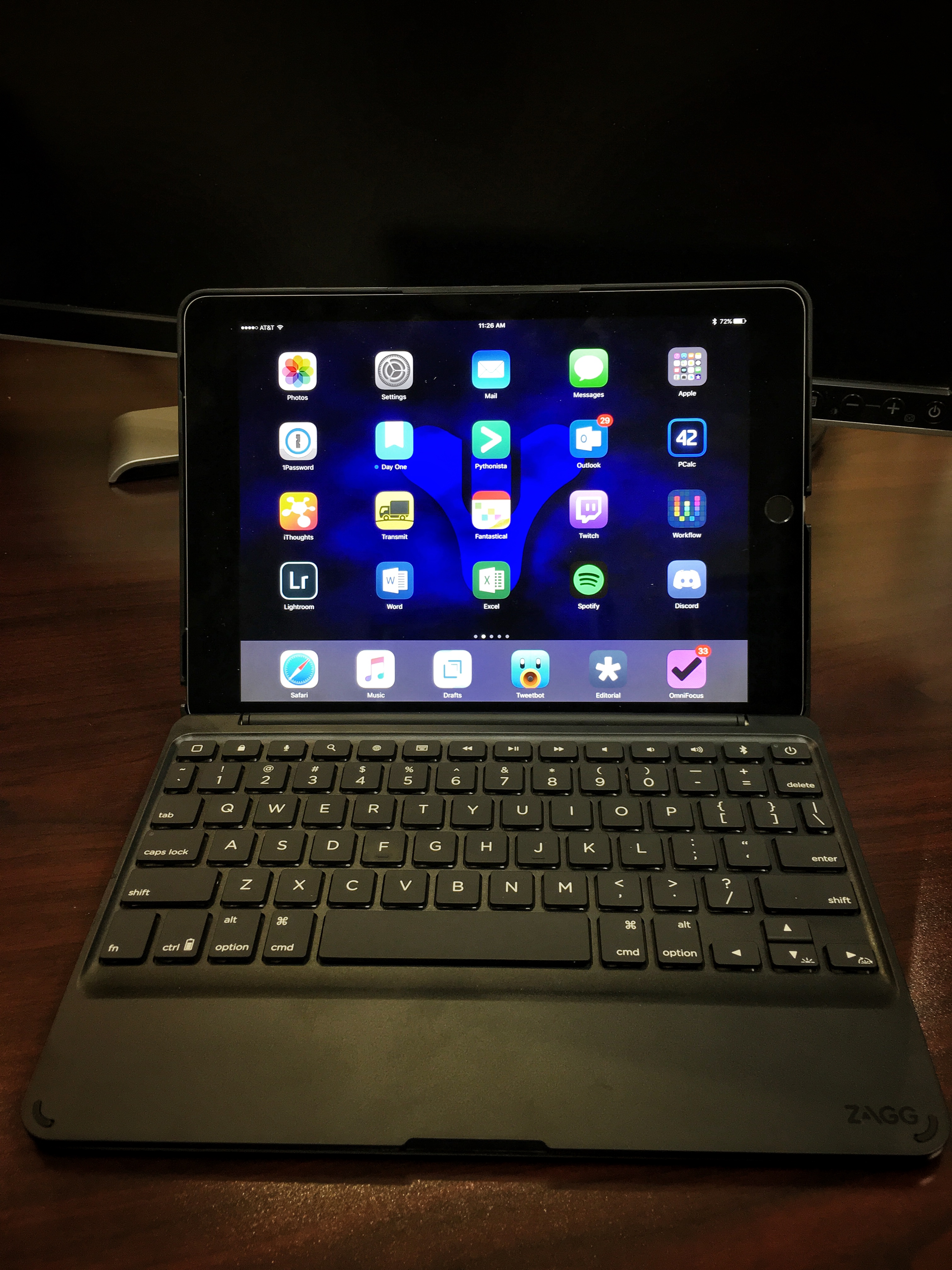 The keyboard was nice, but the case didn't balance very well when it was opened on my desk. Worse was I could never get my fingers down low enough to get the iOS control panel to pull up from the bottom due to the case hinge. After 2 days of trying to use the Zagg Folio I decided this wasn't going to work.
The next case was the Apple Smart Keyboard. This one lasted so short I didn't even get a picture of my iPad on it. The keys felt soft compared to the Zagg and my previous Clam Shell. The folio style didn't work well unless I was sitting at a comfortable table/desk. I liked the connector that the Smart Keyboard uses, but that wasn't enough for me to keep it.
After looking at my next choice I went back to see what Incipio had done to update their case for the iPad Pro. I wanted to make sure they had fixed the 3 biggest issues I had with the Clam Case:
The iPad lock key on keyboard was in a bad spot.
The headphone jack only worked with Apple's earbud headphones.
The charging port only worked with a specific set of Apple Lightning cables.
On the original Clam Case it was located right next to the delete, so I would constantly be overreaching the delete key and lock my iPad. Incipio appears to have learned from their previous generation Clam Case because the moved the key to a better laid out function key row.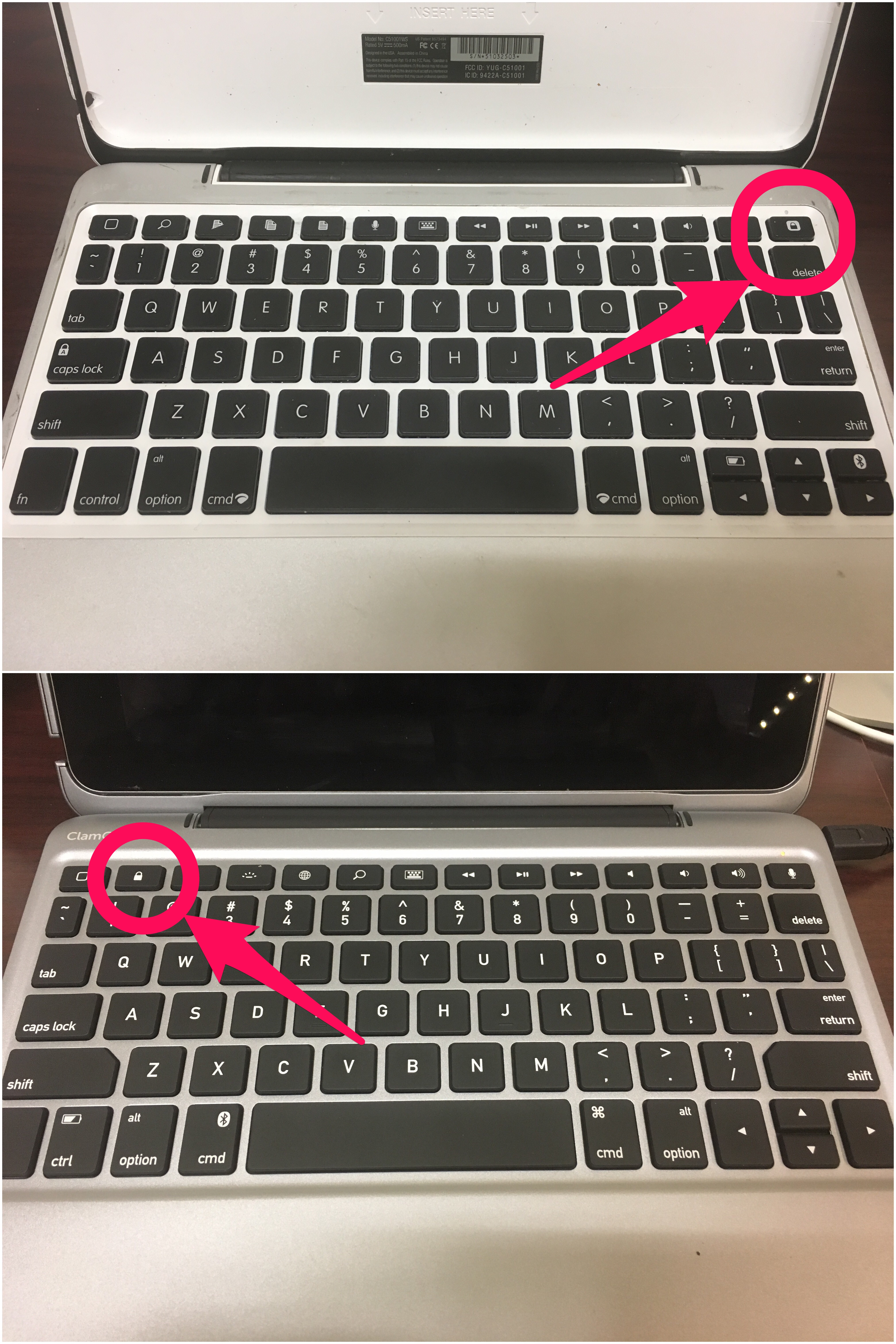 The other two issues I had were with the openings of the head phone and charging ports. The original Clam Case must have used the Apple accessory spec sheet to size the openings because only the Apple EarPods and the original charging cable would fit. 1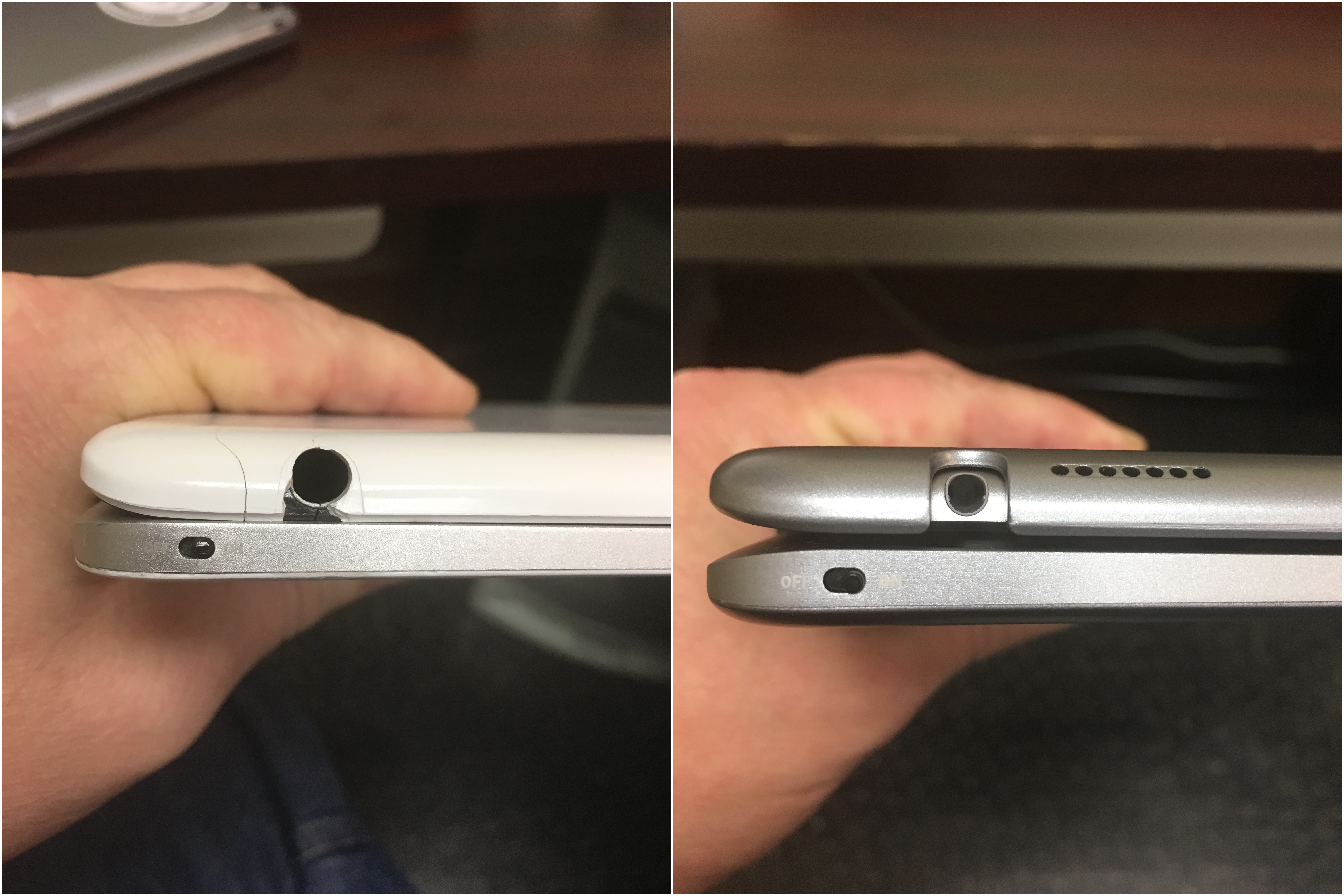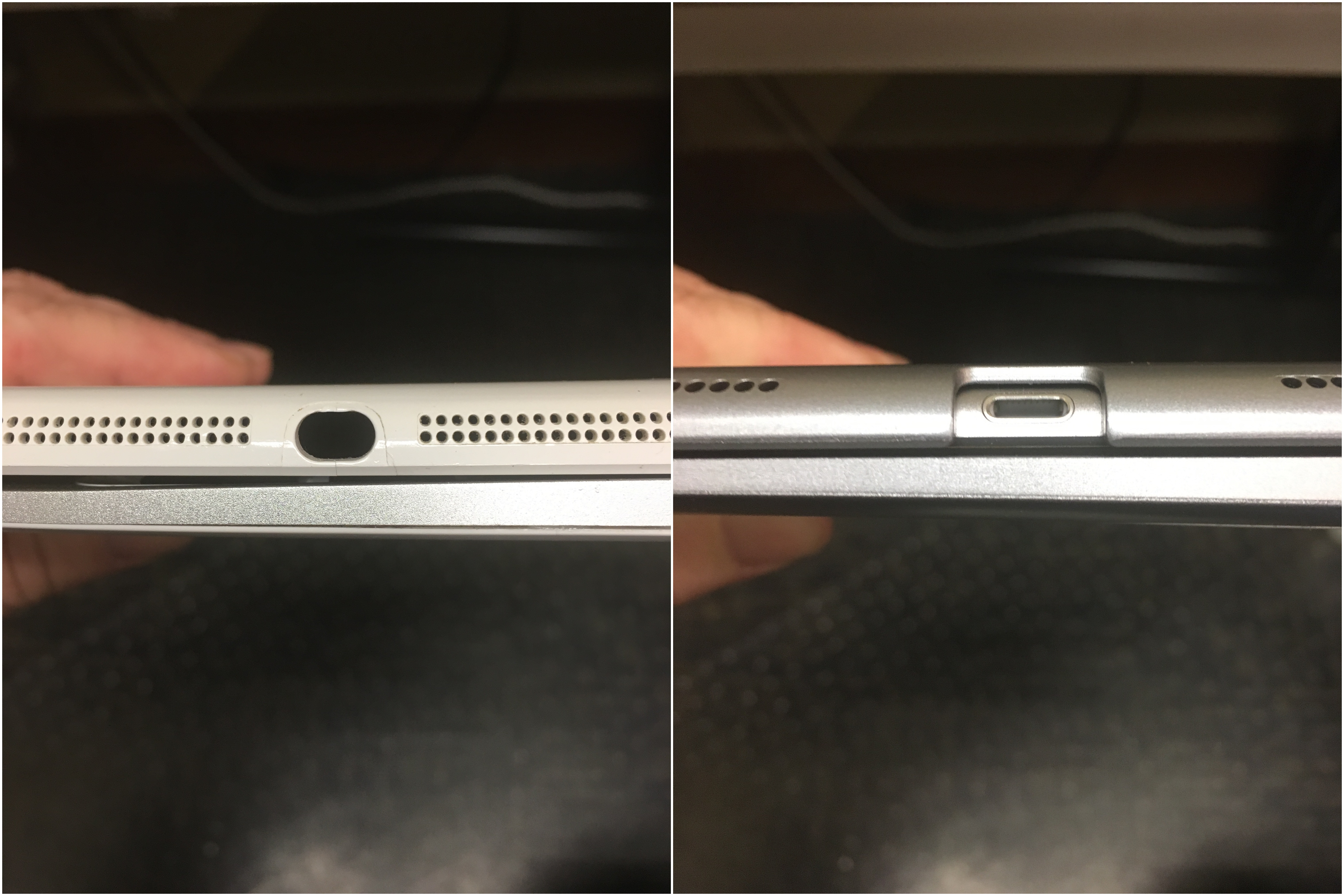 The updated Clam Case has been very comfortable and an easy transition from my last one.2 The charging port access is big enough to accept a variety of charging cable sizes and I haven't run into any pair of headphones I currently own that don't fit. The backlit keyboard has also been great for typing in low light.
Next up... updating my iOS automation workflows.
---
In fact I had to drill out both ports to use my preferred headphones and any 3rd party charging cords. ↩

It was great this weekend while traveling to family event where I had to work from my lap through out the day. ↩

That case saved my iPad more than once, which is primarily why I wanted a hard case again. ↩